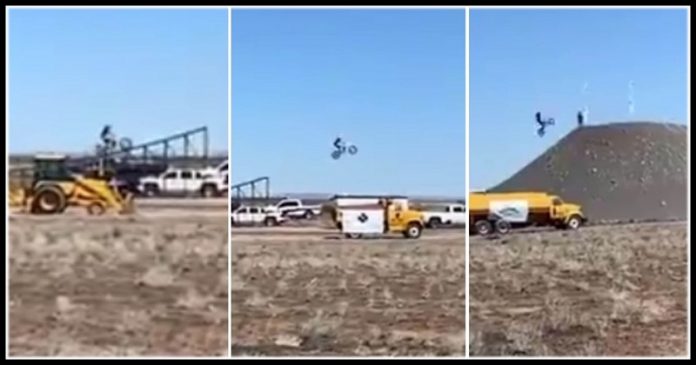 Many videos often go viral on social media. There will be many videos that you will be scared to watch, but there are some videos that will win our hearts. Then some videos are funny. While many videos are inspirational or instructive. So sometimes even heartbreaking videos go viral. That's when such a dangerous video went viral on social media.
Also Read
now smartphones will be charged by sound! Learn new technology
Some people don't even care about their lives while doing dangerous stunts. They do not panic at all, even when doing very dangerous stunts. However, one should never lose consciousness with enthusiasm while performing dangerous stunts. A video of the tragic death of a stuntman has recently gone viral on social media. Everyone will be scared to see this.
Also Read
Strange phenomenon:Flight of a fighter jet inUpleta diocese sparks curiosity
Generally everyone is advised to be very careful while doing stunts. But the famous American stuntman Alex Harville lost his life in the process of registering his name in the world record. Alex Harville Dyad died during a stunt practice. Alex, who became popular by doing bike stunts, was practicing motorcycle jumping 351 feet high. He died during this practice session.
Popular stuntman Alex Harville was practicing jumping to set a world record at the ongoing Moses Lake Airshow in Washington. During the warm-up session, Alex lost his balance as soon as he made the first jump and fell. The video of this tragic accident is going viral on social media. In the video you can see Alex riding a bike in the field and then going up a ramp and bouncing his bike in the air. Alex, 28, suffered serious injuries that led to his death in a sand dune a short distance away.